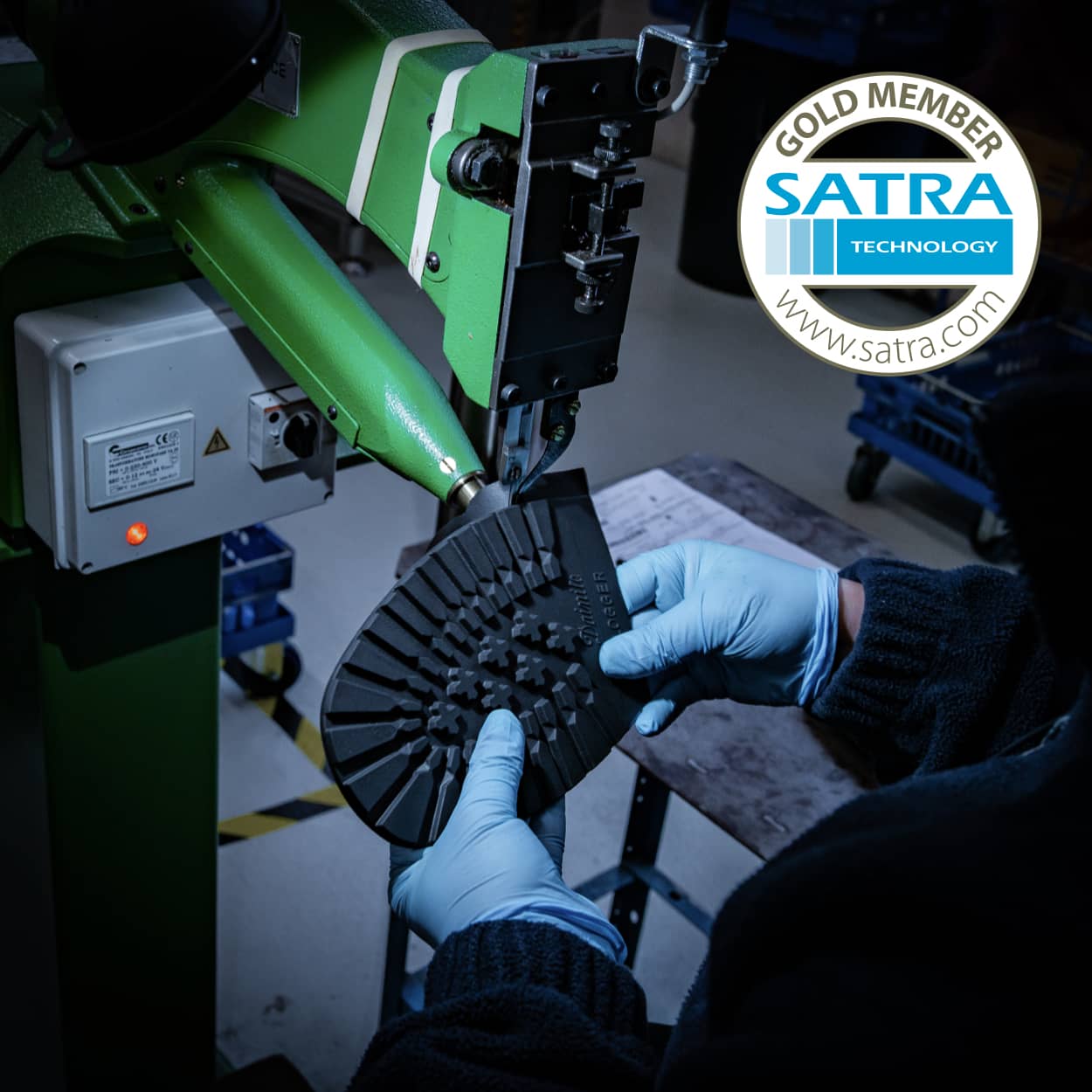 Bringing Home The Gold…
Published - 16th Jul 2021
It is with great pride that we can now announce our new 'Gold Member' status with SATRA. As well as it being a huge achievement for the entire Dainite team, it also signifies our continued passion, professionalism and quality within our sector.
SATRA added:
"Gold Member status is given in recognition of our long term working relationship and demonstrates that as a company you take quality, product safety and legal compliance seriously by committing to long term access to SATRA support and technical expertise."
Every process involved in making a Dainite sole is highly skilled and our dedicated team of people put their attention to detail into every sole we make. A set of robust quality control procedures ensures that every Dainite product we supply has the same high standard of craftsmanship. This is why we are so proud and protective of the Dainite name.